Are you a new parent or parent-to-be and unsure about what brand of diaper to buy? We understand how overwhelming it can be to stand in the diaper aisle, trying to choose something.
Guess what? I have taken the guesswork out of what to choose for diapers. We have compiled a TOP-FIVE Best of the Best for you in different brands of diapers. Our findings are based on ratings, reviews, features, and the material of the diaper itself.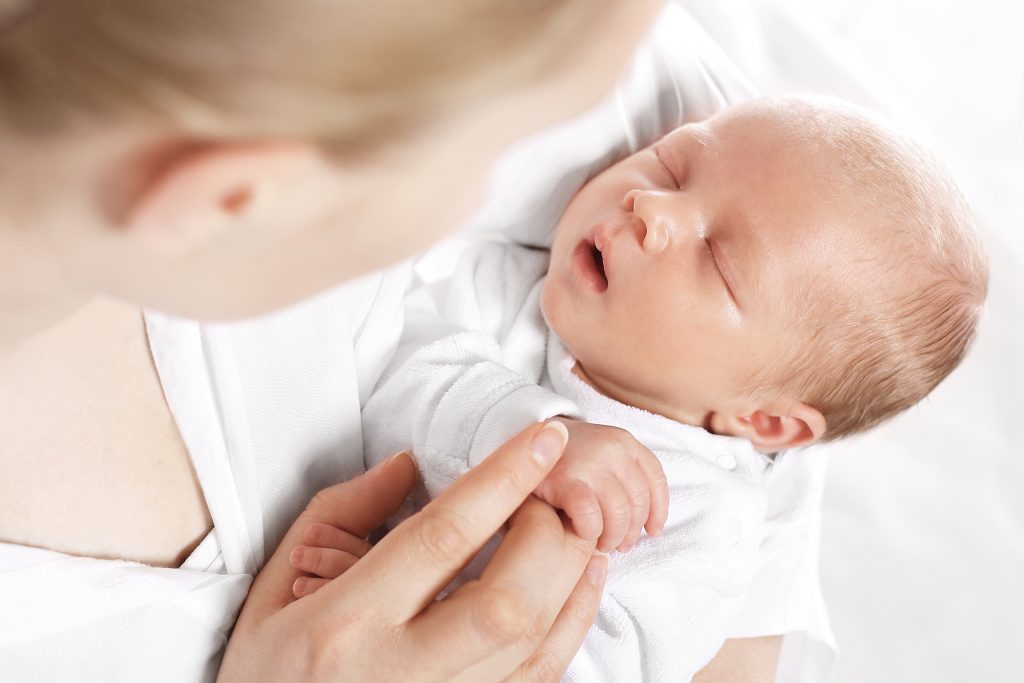 First-Time Diaper-Buyers
So you have a little one on the way, or you have welcomed that little one into the world. Congratulations are in order!
A newborn is precious and they depend on us for the best in care. Diapers play a significant role in caring for a newborn. Your baby must spend all day, every day in diapers until they are old enough to transition to a pull-up style diaper. Even when this time comes, ensuring that your child gets the best of the best involves some research.
Things to Consider When Buying Newborn Diapers
There's no such thing as grabbing "anything" off the shelf when buying diapers. If you do, you run the risk of leakage, your baby being uncomfortable, or allergic to the diapers.
Try and place yourself in your baby's place. No one wants to wear something that doesn't fit right. Diapers are no different than underwear. It's all about comfort (and in the baby's case, containment of contents!)
So, what are some things you should consider before choosing a brand of diapers?
Ratings/Reviews
In the world of shopping, especially online, ratings and reviews are everything. As with any product on the market, not all baby diapers are created equal. When it comes to picking out which diaper brand use for your newborn, performance, and comfort are paramount. And when it comes to reviews, few stores do them as well as Amazon. Just like with other products, Amazon diaper reviews allow you to see exactly what other parents do and do not like about various brands.
Investing in diapers that are made cheaply can leave your child more prone to diaper rashes and leaks, which means more messes to clean up. Poor-quality diapers may also be made of materials that are irritating or itchy for your newborn. It is important to go with a brand that you trust, and that is made with the best materials.
Diaper Cost
Diapers can run you around an average of .20 cents per disposable diaper. The number of diapers babies need varies, but on average, it is estimated that a newborn will use around 2,700 diapers throughout their first year. Staying at the median price point when it comes to the diaper you choose will ring you in at about $550 for that first year.
It is important to remember that you do, essentially, get what you pay for. If you opt for a less expensive brand, you may save some cash, but it may be at your child's expense. Less expensive brands are made of more inferior quality materials. They may lack some features that the higher quality brands have.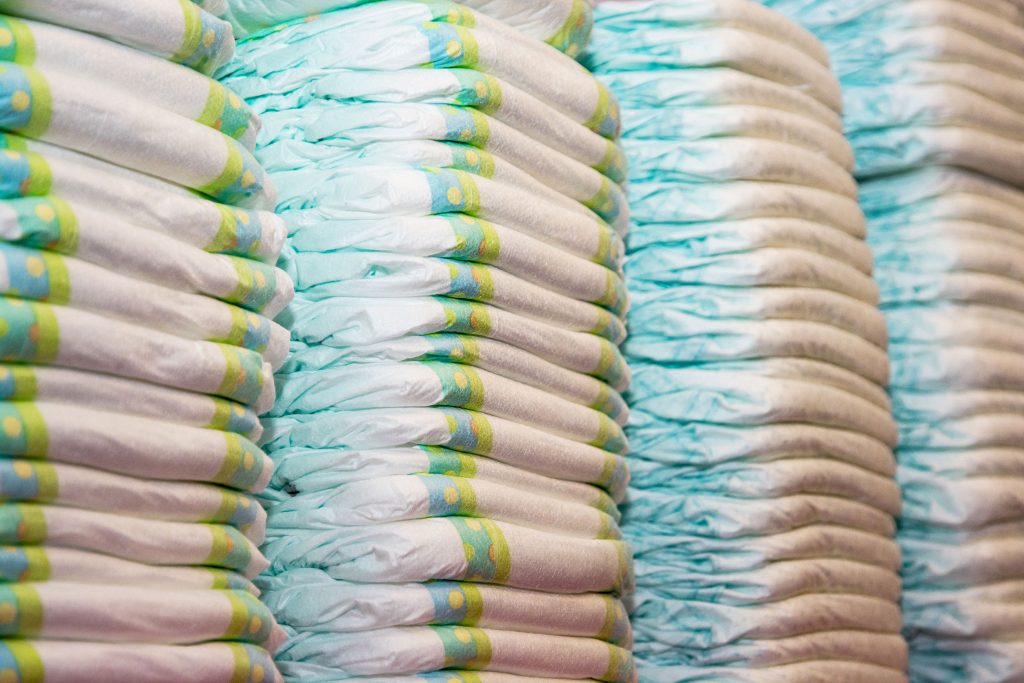 Some memberships to larger chain stores and some brands allow you to buy your diapers in bulk, which may help save some cash in the long run.
Sensitive vs. Regular
Some babies are prone to sensitive skin. In some cases, all it takes to severely irritate a baby's skin is rough diaper material rubbing on the skin. Many diaper brands use lotions and gels in the liners to aid in dryness. Babies with sensitive skin may not be able to tolerate a diaper containing these things. Fragrance also contributes to diaper rash and sensitivity. Although it helps the diaper to smell nice, it does little for your baby.
Subscription Delivery Plan vs. In-store Purchasing
When it comes to diapers, constantly running out to the store for them can become a headache.
Some diaper retailers offer subscription service to keep diaper shipments coming in so you never run out. Not only does this make buying diapers more convenient, but you can save money as well. Again, the Amazon diaper subscription services is one of the best available.
The TOP-FIVE Best of the Best Brands of Diapers for Newborns
#5 – Huggies Snug and Dry Diapers
Covered in Mickey Mouse print, the Huggies Snug and Dry feature a very secure fit around your child's waist. This brand has a leak-lock system that aids in preventing and ensuring that leaks do not happen and provide up to twelve hours of protection. The diaper features a wetness indicator so that a color change occurs to indicate when it is time for a change.
Ideal for sensitive skin: yes
Features:
● Free of fragrance, lotion and latex
● Mickey Mouse print
● Secure and comfortable fit
● Leak-resistant
● Wetness indicator
#4 – Luvs Triple Leakguards
This brand also features six different sizes and a wetness indicator that alerts you when it is time for a change. The tabs are large and refasten-able, which allow for a very secure fit. This brand provides for up to twelve hours of overnight protection for your infant. The recommended weight is for an eight to fourteen-pound baby.
Ideal for sensitive skin: no
Features:
Nightlock Technology for 12 hours of wetness protection
Comfortable and soft
Wetness indicator
Large fastening tabs for a secure fit
Comes in two different print designs
#3 – Pampers Swaddlers
The Pampers Swaddlers are said to be twice as soft as other brands for added comfort. The diapers consist of a "heart quilt," which is soft and absorbent. They offer up to twelve hours of protection. The diaper features "air channels" to allow the air to reach your newborn's skin to provide dryness and comfortability.
Ideal for sensitive skin: no
Features:
● Perfect for delicate and sensitive skin
● Super soft with a quilted liner
● Umbilical cord notch
● Liner pulls wetness away from the skin
● Sides stretch for a more comfortable fit
● Wetness indicator
#2 – Pampers Pure Protection
Pampers Pure Protection diapers are more organic in the material, making them ideal for babies with skin allergies. They are made of premium cotton grown here in the U.S.A.
Ideal for sensitive skin: yes
Features:
● Hypoallergenic
● Free of chlorine, parabens, fragrance, and latex
● 12-hour protection
● Wetness indicator
● USA-grown cotton material
● 4 different prints
The BEST of the BEST #1 Diaper Brand
Honest Diapers
Four out of five mothers prefer Honest Diapers!
Honest Diapers have everything you want in a diaper. Hypoallergenic materials, leakage protection, and choice of prints make these diapers a big hit. All materials are plant-based. I can't say enough about how GREAT these diapers are!!!
Perfect for sensitive skin!
Features:
● This is the only organic diaper brand on the market. All materials are plant-based.
● Hypoallergenic
● Super absorbent that pulls wetness away from the skin. Holds 17x its weight in fluid!
● Sustainably harvested materials
● Free from latex, chlorine, fragrances, and lotions
● Super-soft liner
● Comfortable with sure-fit leg cuffs and tab fasteners
● Comes in a WIDE variety of choice of prints
● Subscription for automatic delivery at a discounted price
Don't Skimp When It Comes to Diapers for Newborn Babies
Taking the time to research diaper brands is essential. Before your newborn arrives, you should be reading up on reviews, ratings, and what other parents are saying about the brand.
I hope the recommendations I have provided get you started. There's no time like the present to get your diaper stock ready for your baby's arrival. If you're still not sure which brand to go with, there is a convenient way to try many different brands without having to buy a whole package of each. A company called Diaper Dabbler sells sample packs of diapers so that you can see which works best for you and your baby. It's a great idea and I wish I knew about it when my kids were still in diapers.
Again, our sincere congrats on your bundle of joy! And please read my advice on baby sleep. It will be a life saver down the road.