Adding a new baby to the family is supposed to be a happy occasion. But, when you're already on a tight budget, figuring out how to afford a new baby can be stressful. If you've seen your household income get even smaller during the COVID-19 pandemic, affording a new baby can seem nearly impossible.
Tips to Afford a Baby on a Budget
If you find yourself with a crazy tight budget, struggling to afford basic necessities, you're not alone. The pandemic is forcing many Americans to find new ways to both save and make money. Here are some tips to help you stretch your budget a bit further.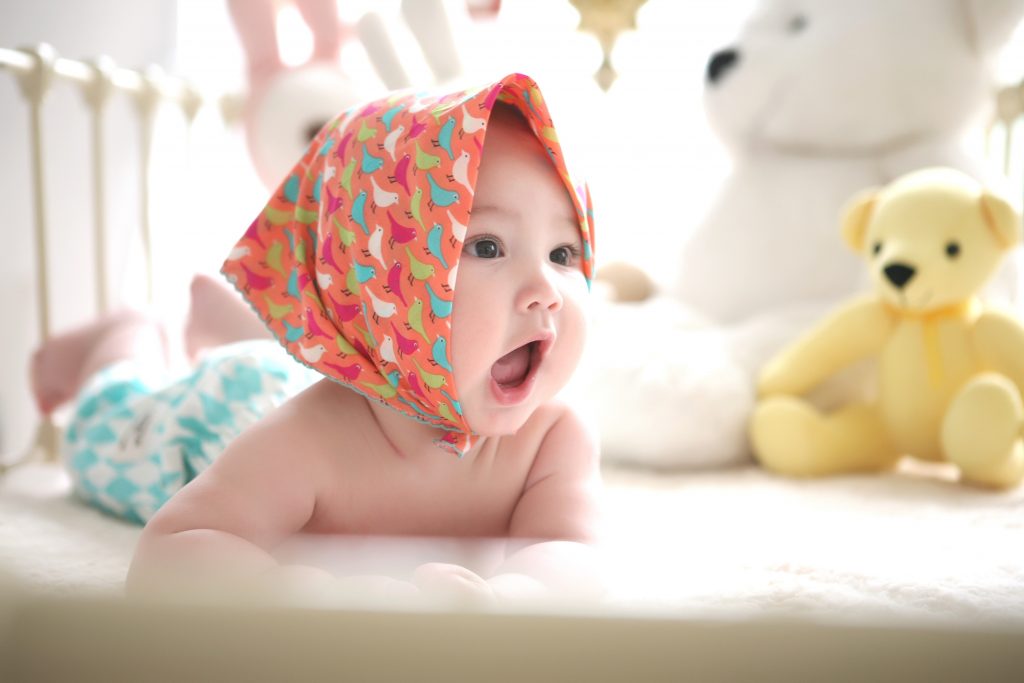 1. Make a Registry
When you're having a baby, friends and family members often want to pitch in and help. Creating a baby registry will let them know what you need. If they purchase from your registry, then you'll save money since you won't need to buy it yourself. Don't be afraid to put the little things on the registry either, such as diapers (of all sizes), wipes, formula, etc. Amazon is a great place to do this because everyone has access to it and it's so easy to use.
2. Check Out Off-Price and Discount Stores
Off-price and discount stores like TJ Maxx, Marshalls, and Ross carry a wide variety of baby goods, including clothes, toys, and books. You can often find name brand baby items at a fraction of the price, helping you stretch your budget. Sometimes you can even find great baby items in the dollar bins in Target too!
3. Don't Over-Buy in Bulk
In concept, buying in bulk should save you money since the price is lower per unit. However, when it comes to baby items like diapers or baby food, you can easily buy too much. In hindsight that 64-pack of peas and carrot baby food the 8-month old refused to eat was definitely a bad decision. So when it comes to buying in bulk, use caution, unless you know you will use all of it before the baby grows out of it (or at least likes the flavor).
4. Buy Second-Hand Essentials
The reality is that new moms often buy things that the baby never uses or only uses a few times. Rather than spend full money on these items, consider getting gently used second-hand items. Second-hand baby essentials are a fraction of the retail price. I have purchased a second-hand stroller in like-new condition for a fourth of its retail cost! Consider getting maternity clothes, baby clothes, shoes, hats and coats, toys, playpens, baby furniture, strollers, baby bathtubs, and books at thrift stores, yard sales, or even online marketplaces.
For safety reasons, you want to avoid second-hand cribs and car seats.
5. Take Advantage of Freebies and Reward Programs
Companies love moms. Especially since you're likely to make several repeat purchases. To help gain your loyalty, these companies offer samples and have reward programs in place to help you "earn" products. When your budget is tight, these programs can help you get the essentials you need. Look for programs from your favorite retailers and brands. For example, subscribing to a product on Amazon can save you up to 15%, which can add up over time.
6. Shop Around for Hospitals
The actual delivery of a baby is surprisingly expensive (many times over $10,000)! One way to reduce this cost is to talk to different hospitals in your area and find the one with the best price that works with your insurance. If you don't have insurance or would still have medical costs beyond what your insurance covers, most hospitals offer payment plans for low income.
7. Breastfeed If Possible
Breastfeeding is the most affordable option for feeding your baby. But, it's not the only option. The simple fact is that not everyone can breastfeed. Many women struggle with lactation and latch issues. Likewise, there are babies you have lactose sensitivity or intolerance. In such instances, using formula may be the right option for the baby. But, using formula can get expensive, ranging from $0.10-$1 per ounce depending on the brand. If you need to or choose to use formula, keep an eye out for coupons and sales.
8. Be Smart About Using Supplies
Once your newborn arrives, it's easy to just open the nearest package to get the supplies you need pronto. But, in the end, this can cost you. If you only open one package at a time, you can often return the unopened ones if you don't need them. For example, instead of opening multiple packs, simply distribute a single pack where you'll need them the most (diaper bag, car, upstairs, downstairs, etc.)
Get Help
Sometimes the tips above are still not enough. This is why there are programs in place to help those that have a truly tight budget to work with. These programs are designed to provide the needed assistance to make sure your little one has their essential needs taken care of. If you need more help, consider the following:
Apply for Assistance: Federal and state assistance programs like WIC help with nutritious foods and referral to health care for expecting mothers and children up to age 5.
Diaper Banks: Many communities have nonprofit organizations or food banks that offer essential baby items including diapers, wipes, and sometimes formula.
Knowing there are ways to reduce the cost of having a baby can make the planning process less stressful. If you still need help, there are many organizations and programs out there to help you stretch your budget and help your little one have the essential things they need.